The 3iQ Global Cryptoasset Fund is an award-winning mutual fund that offers accredited investors core exposure to bitcoin, ether and litecoin.
Class A Management Fee: 1.25%
Class I Management Fee: 0.75%
Front End: 0-5%
Trailer Fees: None
Redemption Fees: None
Hold Period: None
Liquidity: Daily
Custody Services: Gemini Trust Company, LLC
Fund Valuation: SGGG Fund Services Inc.
Unitholder Recordkeeping: SGGG Fund Services Inc.
Accounting: SGGG Fund Services Inc.
Auditor: Raymond Chabot Grant Thornton LLP
Legal Counsel: Osler, Hoskin & Harcourt LLP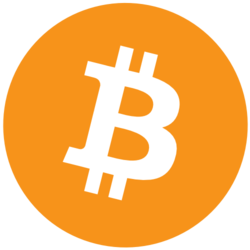 Bitcoin (BTC)
Price
$ 36,271.00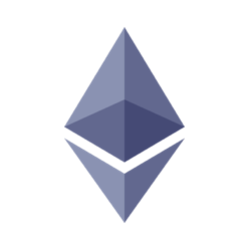 Ethereum (ETH)
Price
$ 2,235.25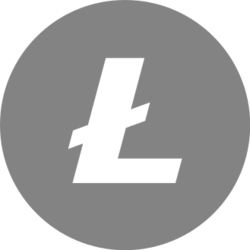 Litecoin (LTC)
Price
$ 156.78
Price widgets sourced from CoinGecko. Pricing feeds update every 15 minutes.

Investment Objective
The 3iQ Global Cryptoasset Fund ("GCF") is established as a mutual fund trust and its investment objectives are to provide investors with exposure to a portfolio of three leading cryptoassets, namely, bitcoin, ether and litecoin, with an opportunity for long term capital appreciation.
Rebalancing of the Fund and the historical composite returns are subject to quarterly and "trigger" rebalancing. The triggers are defined in the offering memorandum, with upper limits set at 75% for bitcoin, 50% for ether, 50% for litecoin.
Key Benefits
Trust: 3iQ was the first investment manager approved by the Ontario Securities Commission (OSC) to act as an IFM/PM of multiple cryptoassets in Canada.
Diversification: 3iQ Global Cryptoasset Fund has low correlation to some traditional asset classes, offering valuable portfolio diversification & risk reduction.
Experience: Benefit from the experience of a world-class investment management team.
Registered Plan Eligible: Convenient means of exposure to an alternative asset class with the ability to be held in Canadian registered accounts.
Note
All purchasers must qualify as "accredited investors" under applicable securities laws of the province or territory in which they are resident or be able to purchase such securities pursuant to other available exemptions from the prospectus requirements of such securities laws. Please visit http://www.osc.gov.on.ca for details on what qualifies you as an accredited investor.  3iQ Funds are available for purchase through your financial advisor through the independent dealer channel.
Please consult with your financial advisor to determine your eligibility and to ensure that the 3iQ Global Cryptoasset Fund meets your suitability and risk profile.
Download and complete the subscription document.
Submit signed and completed subscription document to your financial advisor and provide a copy to 3iQ Corp. by emailing a copy to: investors@3iq.ca
Your financial advisor may have to submit your order to their compliance team for an order approval for participation to a "private placement"
Once approval is confirmed, your financial advisor will have to enter the purchase order through Fundserv.
Forms & Applications
For dealers using standard processing channels:
3iQ Individual or Joint Subscription Agreement (Fillable PDF Form)
3iQ Entity Subscription Agreement (Fillable PDF Form)
3iQ Bulk Order Subscription Agreement (Fillable PDF Form)
For dealers using NBIN as an intermediary:
3iQ Individual or Joint Subscription Agreement | NBIN (Fillable PDF Form)
3iQ Entity Subscription Agreement | NBIN (Fillable PDF Form)
3iQ Bulk Order Subscription Agreement | NBIN (Fillable PDF Form)
As of September 2020, the dealers who have currently approved the 3iQ Global Cryptoasset Fund for trading in client accounts are:
Aligned Capital
BBS Securities/Virtual
Broker
s
Canaccord Genuity
Doherty and Associates Ltd.
Echelon Wealth Partners
Foster & Associates
Hampton Securities
Haywood Securities
Landry Investment Management
Leede Jones Gable
PI Financial
We are in the approval process with various firms and will continue to update our approved dealers list accordingly.
Disclaimer
The Funds are offered pursuant to offering documents on a private placement basis only to those investors who meet certain eligibility or minimum purchase amount requirements under applicable securities legislation. Important information about the Funds is contained in the offering memorandum, which should be read carefully before investing. The offering memorandum can be obtained from 3iQ Corp. Information contained in the offering memorandum includes the investment objectives and potential strategies of each fund, and a description of management fees, and other charges and expenses. Information contained in this email is for accredited, exempt-qualified investors only and is not to be forwarded to any other individuals and may not be copied or circulated. Certain of the statements made may contain forward-looking statements, which involve known and unknown risk, uncertainties and other factors which may cause the actual results, performance or achievements of the Fund, or industry results, to be materially different from any future results, performance or achievements expressed or implied by such forward-looking statements. The contents are not to be communicated, reproduced or distributed to the public or press.
The information contained herein, while obtained from sources believed to be reliable, is not guaranteed as to its accuracy or completeness and confers no right on purchasers. This is for information purposes only and does not constitute an offer to sell or a solicitation to buy the securities referred to herein. Any information from outside authors, products or sites have not necessarily been reviewed by 3iQ and are provided or maintained by third parties over whom 3iQ exercises no control and such content may therefore change without notice to 3iQ. Commissions, trailing commissions, management fees and expenses may be associated with mutual fund investments. Fund index performance is not guaranteed, its value change frequently and past performance may not be repeated. Backtested results are simulated past performance of a composite, and are not indicative of future performance. They should not be used to forecast any return that an investor may realize on the units of the trust. Past performance of the composite does not necessarily reflect the performance of the trust if it had been in existence at the time of the cryptoassets' debut as such performance does not take into consideration the costs & expenses associated with the operation of the trust.
The net asset value (NAV) of the 3iQ Global Cryptoasset Fund (GCF) is based on market prices of the cryptocurrencies held by GCF, reduced by a calculation for management fees and estimated fund operating expenses, as described in the fund's Offering Memorandum. Performance data has not been independently verified or audited and is subject to change. Performance data has been calculated by the Manager and could contain errors.
The Funds are generally exposed to the following risks. See the Offering Memorandum dated March 2019 for a description of these risks: No Assurance in Achieving Investment Objectives, No Listing, Loss of Investment, Fluctuation in Value of Cryptoassets, Concentration Risk, Reliance on the Manager, Reliance on the Cryptoasset Consultant, No Ownership Interest in the Cryptoasset Portfolio, Changes in Legislation, Conflicts of Interest, Valuation of the Fund, Significant Redemptions, Limited Liquidity in the Units, Limited Operating History, Not a Fund Company, Exchange Rate Risk, Liquidity Constraints on Cryptoasset Markets may Impact the Fund's Holdings, Tax Risk.