The 3iQ Global Cryptoasset Fund is an award-winning mutual fund that offers accredited investors core exposure to bitcoin, ether and litecoin.
Class A Management Fee: 1.25%
Class I Management Fee: 0.75%
Front End: 0-5%
Trailer Fees: None
Redemption Fees: None
Hold Period: None
Liquidity: Daily
Custody Services: Gemini Trust Company, LLC
Fund Valuation: SGGG Fund Services Inc.
Unitholder Recordkeeping: SGGG Fund Services Inc.
Accounting: SGGG Fund Services Inc.
Auditor: Raymond Chabot Grant Thornton LLP
Legal Counsel: Osler, Hoskin & Harcourt LLP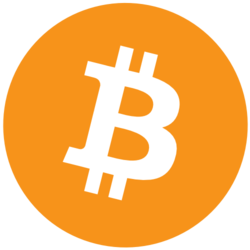 Bitcoin (BTC)
Price
$ 56,842.00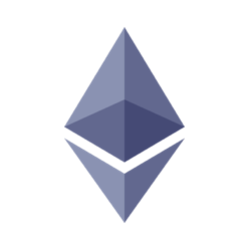 Ethereum (ETH)
Price
$ 4,437.17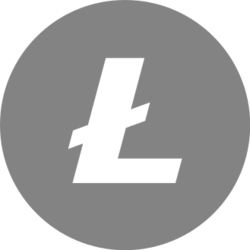 Litecoin (LTC)
Price
$ 201.82
Price widgets sourced from CoinGecko. Pricing feeds update every 15 minutes.

Investment Objective
The 3iQ Global Cryptoasset Fund ("GCF") is established as a mutual fund trust and its investment objectives are to provide investors with exposure to a portfolio of three leading cryptoassets, namely, bitcoin, ether and litecoin, with an opportunity for long term capital appreciation.
Rebalancing of the Fund and the historical composite returns are subject to quarterly and "trigger" rebalancing. The triggers are defined in the offering memorandum, with upper limits set at 75% for bitcoin, 50% for ether, 50% for litecoin.
Key Benefits
Trust: 3iQ was the first investment manager approved by the Ontario Securities Commission (OSC) to act as an IFM/PM of multiple cryptoassets in Canada.
Diversification: 3iQ Global Cryptoasset Fund has low correlation to some traditional asset classes, offering valuable portfolio diversification & risk reduction.
Experience: Benefit from the experience of a world-class investment management team.
Registered Plan Eligible: Convenient means of exposure to an alternative asset class with the ability to be held in Canadian registered accounts.
Note
All purchasers must qualify as "accredited investors" under applicable securities laws of the province or territory in which they are resident or be able to purchase such securities pursuant to other available exemptions from the prospectus requirements of such securities laws. Please visit http://www.osc.gov.on.ca for details on what qualifies you as an accredited investor.  3iQ Funds are available for purchase through your financial advisor through the independent dealer channel.
Please consult with your financial advisor to determine your eligibility and to ensure that the 3iQ Global Cryptoasset Fund meets your suitability and risk profile.
Download and complete the subscription document.
Submit signed and completed subscription document to your financial advisor and provide a copy to 3iQ Corp. by emailing a copy to: investors@3iq.ca
Your financial advisor may have to submit your order to their compliance team for an order approval for participation to a "private placement"
Once approval is confirmed, your financial advisor will have to enter the purchase order through Fundserv.
Forms & Applications
For dealers using standard processing channels:
3iQ Individual or Joint Subscription Agreement (Fillable PDF Form)
3iQ Entity Subscription Agreement (Fillable PDF Form)
3iQ Bulk Order Subscription Agreement (Fillable PDF Form)
For dealers using NBIN as an intermediary:
3iQ Individual or Joint Subscription Agreement | NBIN (Fillable PDF Form)
3iQ Entity Subscription Agreement | NBIN (Fillable PDF Form)
3iQ Bulk Order Subscription Agreement | NBIN (Fillable PDF Form)
As of September 2020, the dealers who have currently approved the 3iQ Global Cryptoasset Fund for trading in client accounts are:
Aligned Capital
BBS Securities/Virtual
Broker
s
Canaccord Genuity
Doherty and Associates Ltd.
Echelon Wealth Partners
Foster & Associates
Hampton Securities
Haywood Securities
Landry Investment Management
Leede Jones Gable
PI Financial
We are in the approval process with various firms and will continue to update our approved dealers list accordingly.
Disclaimer
THESE MATERIALS AND THE INFORMATION CONTAINED HEREIN, IS RESTRICTED AND IS NOT FOR PUBLICATION, RELEASE OR DISTRIBUTION, IN WHOLE OR IN PART, DIRECTLY OR INDIRECTLY, IN OR INTO OR FROM THE UNITED STATES OR ANY JURISDICTION IN WHICH THE SAME WOULD BE UNLAWFUL.
These materials do not constitute an offer to sell or issue or the solicitation of an offer to buy or subscribe for securities in the United States or any other jurisdiction. Neither the 3iQ Corp.'s (the "Manager") nor the Fund's securities have been nor will be registered under the United States Securities Act of 1933, as amended (the "Securities Act"), nor under the applicable securities laws of any state or other jurisdiction of the United States, and may not be offered, sold, resold, transferred or delivered, directly or indirectly within, into or in the United States, absent registration or an applicable exemption from, or except in a transaction not subject to, the registration requirements of the Securities Act and in compliance with the securities laws of any relevant state or other jurisdiction of the United States. No securities regulatory authority has expressed an opinion about these securities and it is an offence to claim otherwise.
The funds are offered pursuant to offering documents on a private placement basis only to those investors who meet certain eligibility or minimum purchase requirements under applicable securities legislation. Important information about the Funds is contained in the offering memorandum, which should be read carefully before investing. The offering memorandum can be obtained from 3iQ Corp. Information contained in the offering memorandum includes the investment objectives and potential strategies of each fund, and a description of management fees and other charges and expenses. Investment funds are not guaranteed, their values change frequently and past performance may not be repeated. Information contained in this document is for accredited, exempt-qualified investors only. It is not to be forwarded to any other individuals and may not be copied or circulated.
The Net Asset Value (NAV) of the 3iQ Global Cryptoasset Fund (QGCF) is based on market prices of the cryptocurrencies held by QGCF on the close of the previous business day, reduced by a calculation of management fees and estimated fund operating expenses, as described in the Fund's Offering Memorandum. Performance data has not been independently verified or audited and is subject to change. Performance data has been calculated by the Manager and could contain errors.
Commissions, trailing commissions, management fees and expenses all may be associated with mutual fund investments. Please read the prospectus before investing. The indicated rates of return are the historical annual compounded total returns including changes in unit value and reinvestment of all distributions and does not take into account certain fees such as redemption fees or optional charges or income taxes payable by any securityholder that would have reduced returns. Mutual funds are not guaranteed, their values change frequently and past performance may not be repeated.
Certain statements in this document are forward-looking statements, including those identified by the expressions "anticipate", "believe", "plan", "estimate", "expect", "intend", "target", "seek", "will" and similar expressions to the extent they relate to the Fund and the Manager. Forward-looking statements are not historical facts but reflect the current expectations of the Fund and the Manager regarding future results or events. Such forward-looking statements reflect the Fund's and the Manager's current beliefs and are based on information currently available to them. Forward-looking statements are made with assumptions and involve significant risks and uncertainties. Although the forward-looking statements contained in this document are based upon assumptions that the Fund and the Manager believe to be reasonable, none of the Fund or the Manager can assure investors that actual results will be consistent with these forward-looking statements. As a result, readers are cautioned not to place undue reliance on these statements as a number of factors could cause actual results or events to differ materially from current expectations.
Some of these risks, uncertainties and other factors are described in the offering documents for the relevant Funds under the heading "Risk Factors". These factors – many of which are beyond the Manager's control and the effects of which can be difficult to predict – include: no assurance in achieving investment objectives, loss of investment, volatility and fluctuation in value of cryptoassets, concentration risk, reliance on the Manager, no ownership interest in the cryptoasset portfolio, changes in legislation, conflicts of interest, valuation, significant redemptions, limited liquidity in the units, limited operating history, exchange rate risk, liquidity constraints on cryptoasset markets, tax risk, risks associated with blockchain networks and forks, risks associated with digital asset platforms and cybersecurity.​
The forward-looking statements contained herein were prepared for the purpose of providing prospective investors with general educational background information about cryptoassets and the Funds and may not be appropriate for other purposes. None of the Fund or the Manager assumes any obligation to update or revise them to reflect new events or circumstances, except as required by law.
3iQ Corp. ("3iQ") is a Canadian investment fund manager focused on providing investors with exposure to digital assets, disruptive technologies and the blockchain space. 3iQ was the first Canadian investment fund manager to agree to terms and conditions with the Canadian securities regulatory authorities to manage a public bitcoin investment fund and multi-cryptoasset fund for Canadian accredited investors. Units of certain 3iQ Funds are offered through prospectus and through prospectus exemptions.  Please read the offering documents carefully before investing.